Buongiorno lettori!
Oggi vi parlerò del settimo ed ultimo volume della serie Urban Fantasy su Cat e Bones di Jeaniene Frost, "Up from the Grave", che esce oggi in America. I sei libri precedenti sono stati pubblicati in italiano.
Di seguito trovate la trama e maggiori dettagli.
Trama:
C'è sempre una tomba in più da scavare.
Ultimamente la vita è stata stranamente tranquilla per la vampira Cat Crawfield e suo marito Bones. Avrebbero dovuto sapere che era maglio non abbassare la guardia, dato che una rivelazione scioccante li riporta all'azione per fermare una guerra totale… Un agente infiltrato della CIA è stato coinvolto in orripilanti attività segrete che minacciano di portare le tensioni tra umani e non-morti a livelli pericolosissimi. Quindi Cat e Bones si trovano in una corsa contro il tempo per salvare i loro amici da un destino peggiore della morte…perchè, più segreti scopriranno, più le conseguenze saranno letali. E se falliranno, le loro vite e quelle dei loro cari, saranno ad un passo dalla loro fine. 
Link Utili:
La serie Night Huntress è così composta:
0.5) Reckoning – ebook prequel novella
1) Halfway to the Grave (La cacciatrice della Notte)
2) One Foot in the Grave (La regina della notte)
2.5) Happily Never After (Eterna è la notte) – novella
3) At Grave's End (L'urlo della notte)
3.5) Devil to Pay – ebook novella
4) Destined for an Early Grave (L'odore della notte)
4.5) One for the Money – novella raccolta nell'antologia "Magic Graves"
4A) First Drop of Crimson (Crepuscolo Cremisi) – 1° spin-off
4B) Eternal Kiss of Darkness (Il bacio Eterno dell'oscurità) – 2° spin-off
5) This Side of the Grave (I sussurri della notte)
6) One Grave at a Time (I fantasmi della notte)
6.5) Home for the Holidays – novella
7) Up from the Grave
L'autrice: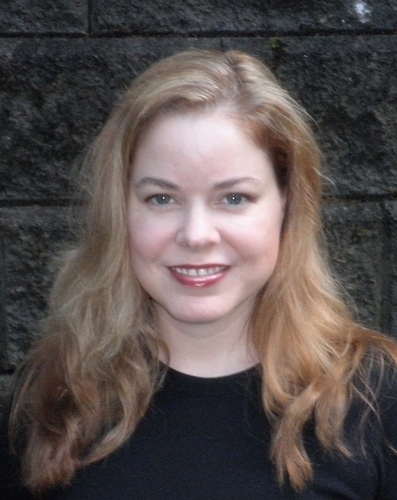 Jeaniene Frost vive in Florida con suo marito e il loro cane. Di sé le piace dire che, nonostante non sia un vampiro, ha la pelle molto chiara, adora vestirsi di nero e dormire di giorno. Della serie The Night Huntress, Fanucci Editore ha già pubblicato La cacciatrice della notte, La regina della notte, L'urlo della notte, L'odore della notte, I sussurri della notte, I fantasmi della notte e Eterna è la notte; della serie The Night Huntress World, Crepuscolo cremisi e Il bacio eterno dell'oscurità. I romanzi di Jeaniene Frost sono stabilmente ai vertici della classifica del New York Times.